Class Teacher: Miss S Darrie
Teaching Assistant: Mrs C Sowerby
For more information on your child's class timetable for the current academic year, homework and curriculum please click on the links below:                                                                  
 Autumn Term 2019-2020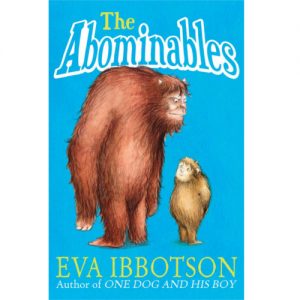 English
During the Spring Term, we will be using our geography based class novel: The Abominables to write a range of genres including diary entries, letters, narratives and newspaper and information reports.
Maths
The units of work that we will be covering in the Spring Term are: multiplication and division, measure – area, fractions and decimals.
RE

The Year 4 RE topics for the Spring Term include Local Church (Community), Eucharist (Giving and Receiving) and Lent/ Easter (Self-discipline).

Each topic looks in depth at a Big Question:

Community – What makes a community?

Giving and Receiving – What's more important – giving or receiving?

Self-discipline – Is self-discipline important in life?
In addition, we study Judaism as an alternative faith and look in depth at the Jewish Holy Book, the Torah.

Science
During the Spring Term we have a physics focus – Electricity, where we identify and name appliances that require electricity to function, identify and name the components in a series circuit and use these components to construct a range of circuits.  We set up investigations to find and test the differences between conductors and insulators and ensure we make reasonable predictions based on our prior knowledge. Additionally, we discuss our findings and ensure all investigations are conducted fairly. .
Geography

Geography is a big focus during the Spring Term. The Year 4 geographical topic is Mountains.

Throughout this term, Year 4 will be learning about the five main mountain ranges in the United Kingdom. Additionally, we will be researching mountains across the seven continents and looking in depth at the population (including humans, animals and plants), the climate and the habitat of each of the mountains.

Art/D&T
Over the Spring Term, pupils will be using a range of artist skills such as marks and lines to show texture and line, tone, shape and colour to represent figures. Pupils will also experiment with styles used by other artists to create a range of mountain landscape drawings and paintings.
P.E
During the Spring Term, Year 4 will cover a range of sports allowing pupils to apply and develop a broader range of skills. Sports include hockey, gymnastics and tennis. Additionally, we will be learning how to work together as a team with the different strategies and tactics needed to be successful within a game situation.
PSHCE
We are learning all about current world issues such as climate change in relation to the Australian Bush Fires, the need to recycle and how to live an eco-friendly life style.

What's on in year 4 this term? 
Clubs

Gardening Club – Monday/ Wednesday lunch time 12.15pm-12.45pm

Basketball – Monday after school 3.15pm-4.15pm

Cheer leading – Tuesday lunch time 12.15pm-12.45pm

Dance – Thursday after school 3.15pm-4.15pm

Badminton– Friday lunchtime 12.15pm-12.45pm
Website – Class Page Y4 Autumn Term 2019-2020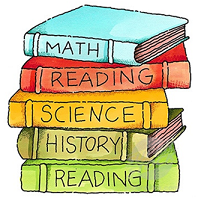 Homework:
Parents are expected to read with their child 3 times a week at home. Reading record books must be signed and returned daily for confirmation.
Pupils will be given spellings on a Friday to learn for the test the following Friday (Look, Cover, Spell, Check).
Parent Apps/Text Service:
Marvellous Me: Sign up to Marvellous Me so you can celebrate your child's successes!
Twitter: Download the Twitter App and follow us!
Teacher 2 Parent: Important messages/reminders will be sent via T2P
PE:
Kit: Indoor: White  T shirt, black shorts, black plimsolls
Outdoor: Black/Dark tracksuit, trainers (no jewellery).
Indoor PE sessions will take place on a Monday and outdoor PE sessions on a Tuesday.
PE kits must be kept in school during term time.
School will provide a spare PE kit for pupils who attend school without one.