Class Teacher: Mrs O'Donoghue
Teaching Assistant: Mrs G Roberts
Our Curriculum
For more information on your child's class timetable for the current academic year, please click on the link below: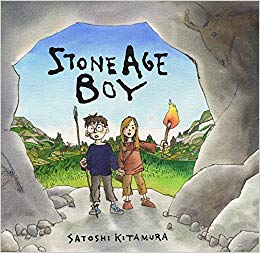 English
During the Autumn Term, we will be using our history-based class novels: Stone Age Boy and Greek Myths.
We will write diary entries, setting descriptions, character descriptions, narrative chapters and information reports.
Maths
Using Power Maths, we will cover place value, the four operations (addition, subtraction, multiplication and division), We will also increase our speed and accuracy of mental maths including multiplication tables.
RE

The Y3 RE topics for the Autumn Term are Domestic Church (Homes), Baptism and Confirmation (Belonging) and Advent (Loving).

Each topic looks in depth at a Big Question:

Homes – What makes a house a home?

Baptism and Confirmation – Why make promises?

Advent– Are visitors always welcome?

In addition, we study Judaism as an alternative faith.

Science

During the Autumn Term we cover two science units.

In biology, we learn about Humans and animals.

In physics, we focus our learning about around light and shadows.

History

Our first big question in history is Was everything made from stone in the stone age? We learn about the prehistory of the world and how archaeologists help us to understand the differences in life.

Our second topic is called Great Grecians. We learn about different how the Ancient Greeks changed the world.

Art and D&T

Our first art work focuses around using chalk and charcoal skills.

Our second art topic will be designing our very own Greek vase and producing it.

PE

Y3 will cover a range of sports allowing pupils to apply and develop a broader range of skills.

Sports include tag rugby, sports hall athletics, basketball and dance.

Music
In music, we will be extending knowledge of volume, pitch, timbre, dynamics and rhythm through listening to a variety of modern and older music.
PSHCE
Pupils will learn the importance of rules and laws and how they apply in our society.
What's on this term in Year 3? 
Clubs
Tag Rugby – Monday afterschool 3.15pm-4.15pm

Dance – Tuesday lunch time 12.15pm-12.45pm

Dance – Thursday afterschool 3.15pm-4.15pm

Basketball – Friday lunchtime 12.15pm-12.45pm

Events
Black History Day – Tuesday 22nd October 2019.

Pumpkin Bake Off – Wednesday 23rd October 2019.

Homework:
Parents/carers are expected to read with their child 3 times a week at home. Reading record books must be signed and returned daily for confirmation.
Pupils will be given spellings on a Friday to learn for the test the following Friday (Look, Cover, Spell, Check).
Parent Apps/Text Service:
Marvellous Me: Sign up to Marvellous Me so you can celebrate your child's successes!
Twitter: Download the Twitter App and follow us!
Teacher 2 Parent: Important messages/reminders will be sent via T2P
PE:
Kit: Indoor: White  T shirt, black shorts, black plimsolls
Outdoor: Black/Dark tracksuit, trainers (no jewellery).
Indoor PE sessions will take place on a Thursday and outdoor PE sessions on a Wednesday afternoon.
PE kits must be kept in school during term time.
School will provide a spare PE kit for pupils who attend school without one.