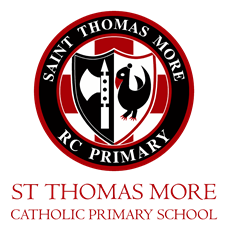 St Thomas More Primary Design Technology Curriculum
Design stimulates creativity and imagination. It provides visual, tactile and sensory experiences and a special way of understanding and responding to the world. At St Thomas More Catholic Primary school we want to engage children to become involved in shaping their opportunities through design technology. 
We want to  provide children with a real-life context for learning in DT and aspire to achieve by creating opportunities for them in the wider world. Children should be inspired by engineers, designers, chefs and architects to enable them to create a range of structures, mechanisms, textiles, electrical systems and food products with a real-life purpose
Our curriculum follows the design, make and evaluate cycle with each stage rooted in increasingly technical knowledge and vocabulary. The designing process being rooted in real-life, relevant contexts to give meaning to learning. During the making process, children should be given the choice of a range of tools to choose from. They should attempt to be guided by their design ideas, but be given the freedom to innovate and change their design as they work. To evaluate, children are encouraged to evaluate their own products against design criteria. 
We measure the impact of our curriculum through: 
A reflection on standards achieved against the planned outcomes. DT should be taught to a high standard, where each of the stages should be given equal weight

A celebration of learning for each term, which demonstrates progression across the school. There should be evidence in each of these stages in their art/DT books, which show clear progression across the key stages.

Pupil discussions about their learning, demonstrating their thoughts, ideas and evaluations of work.